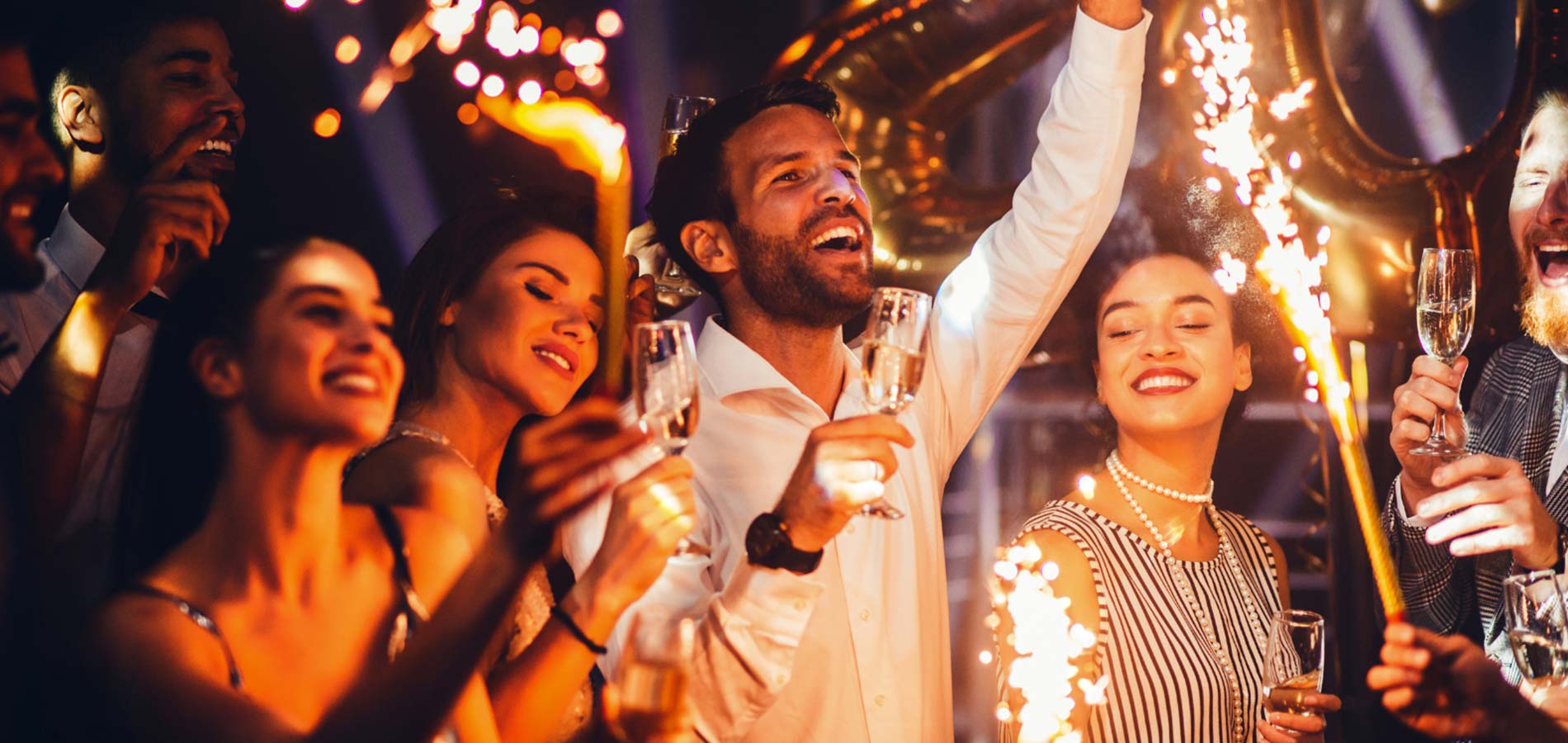 CELEBRATE CHRISTMAS AND WELCOME 2024 IN THE CENTER OF LISBON!
In Lisbon, the festive season comes to life in a truly special way. The PHC Hotels Group is pleased to present you with two of the most special destinations in Lisbon to visit during these holidays: the recently opened Convent Square Hotel, Vignette Collection, and the iconic Hotel Mundial.
Convent Square Hotel: A Festive Addition to the PHC Hotels Group
Officially opened on October 10, this hotel transcends the definition of a place to stay, becoming a festive celebration that honors the city's rich historical heritage, combined with modern refinement.
A Night of Memories and Flavors: Christmas Eve in the Capítulo
Join us for an unforgettable and sophisticated dining experience at Capítulo Restaurant & Bar. Designed by the prestigious Chef Vitor Sobral, the menu is an ode to sophistication. Indulge in a selection of exquisite dishes that are sure to satisfy your senses.
Christmas Eve Dinner Menu Book now!
New Year's Eve Broadway: Toast to the Night's Show at Capítulo Restaurant & Bar!
On New Year's Eve, the Convent Square Hotel transforms into a Broadway themed stage. Capítulo Restaurant & Bar offers a gala dinner with an exceptional menu. After dinner, the party continues at the ROOFTOP Bar, with the best view of Lisbon's Fireworks. Celebrate the arrival of 2024 with style, glamor and a selection of Premium drinks.
New Year's Brunch for an Unforgettable 2024
Start 2024 off on the right foot on January 1st, from 11am to 4pm, at Capítulo Restaurant & Bar at Convent Square Hotel. Enjoy a special brunch that combines tradition and modernity. An event that promises delicious surprises. Make your reservation now.
New Year Brunch Menu Book now!
Join us at the Convent Square Hotel and be part of these festive celebrations with a touch of elegance. Book now and transform Christmas and the new year into a truly unforgettable experience.
Hotel Mundial: The Festive Destination in Lisbon
Hotel Mundial, one of the most emblematic hotels in the city of Lisbon, presents a Christmas and New Year's Eve celebration that promises unforgettable moments.
Celebrate Christmas at Varanda de Lisboa
Let Restaurante Panorânico Varanda de Lisboa be the host for this Christmas celebration. Our menu is a tribute to the classics of the festive season, with a touch of elegance that transforms each dish into a work of culinary art. Come visit us at Christmas Dinner or Christmas Lunch and surprise your taste with this unique experience.
If you want to celebrate with friends or co-workers, we have special options for groups in our Restaurante Panorámico. Choose the menu that best suits your party and create unforgettable memories with those you love most.
Christmas Menus Group Menus Book now!
New Year's Eve 007 – License to Celebrate: New Year with Glamor and Emotion at Hotel Mundial
Immerse yourself in the intriguing world of James Bond, the iconic secret agent, this New Year's Eve. At Hotel Mundial, our "007" themed party is a tribute to glamor and action, full of exciting surprises. Enjoy an exclusive Gala Dinner at Varanda de Lisboa, where a refined menu prepared by the renowned Chef Vitor Sobral will be served. The night promises sophistication, live music and a party at ROOFTOP BAR, with the best view of Lisbon's Fireworks. At midnight, toast to 2024 with champagne and raisins while dancing to DJ Sarai.
Hotel Mundial invites you to be part of these festive celebrations and toast Christmas and the new year with style and sophistication. Book now and make this festive season a truly memorable experience.