My Suite Reception
Monday – Friday from 8 am to 4 pm
Saturday and Sunday 8 am to 4 pm
Depending on reception hours, we have a printer, photocopier, and a compartment to store your luggage when needed.
Starting with the confirmation of your reservation, we are available to help you plan and organize your stay so that you can make the mos tour of your trip (restaurant reservations, tours, bicycles, rent-a-car, transport to the airport). – most out of your trip
We also take care of all the extra requirements and services you may ask for your Suite.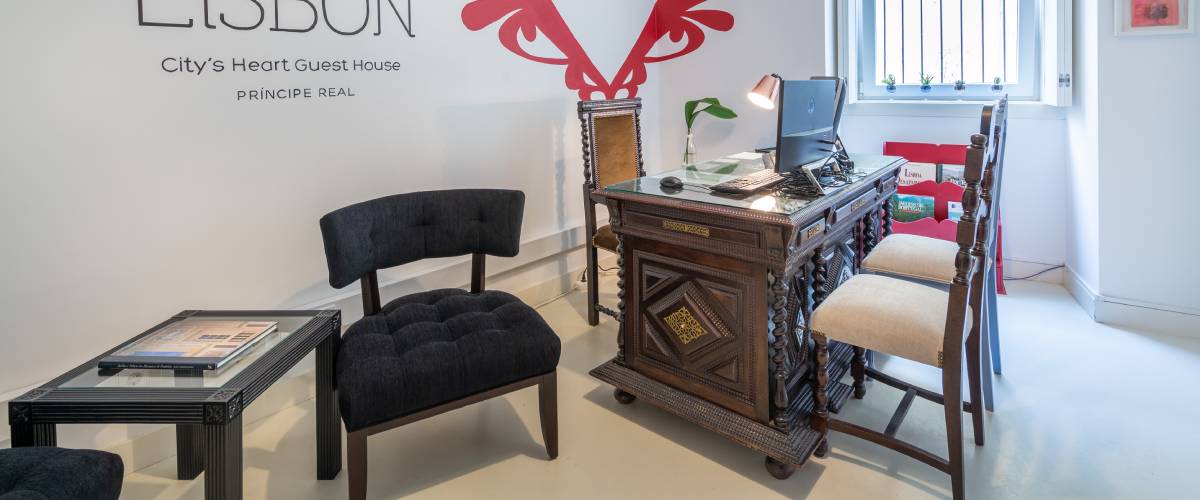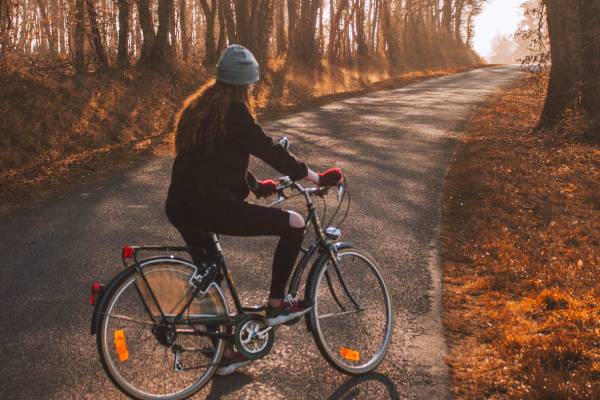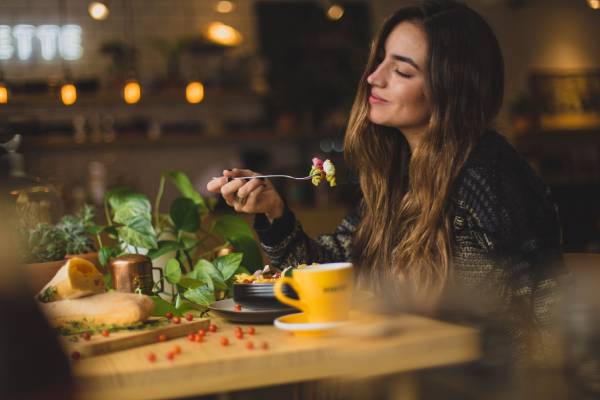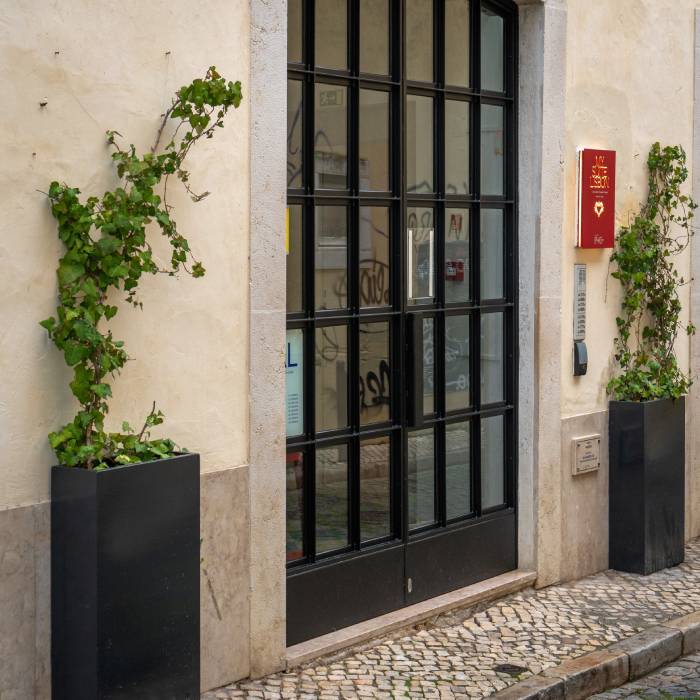 Access Codes
Check in should be done until 4 pm, if you expect to arrive after check-in time, please notify the reception in advance by telephone or email to enable us to send you a personalized access code. This information is very important and necessary to access your suite.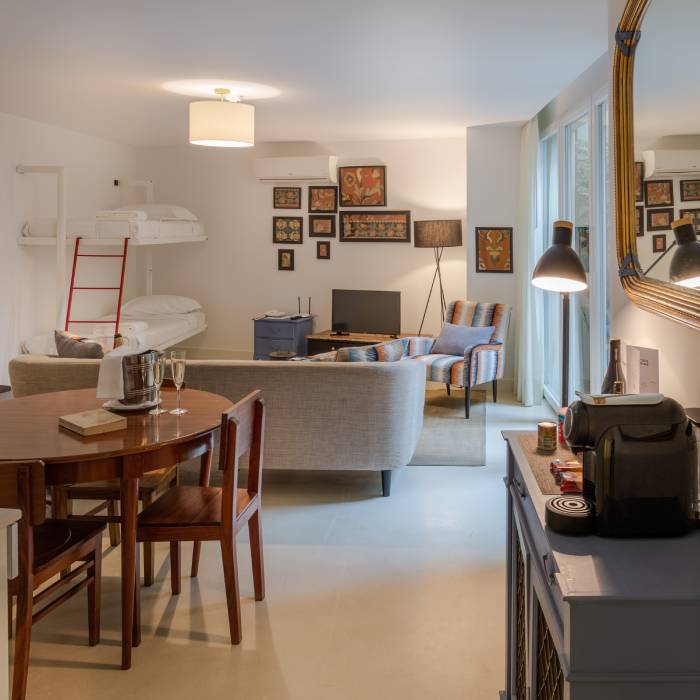 My Suite Dailly Cleaning
The daily cleaning is included in our guests' stay. However the complete kitchen cleaning is not included.
My Suite Housekeeping Extra Service
The cleaning of the kitchen is considered an extra at your disposal subject to a 15€ fee.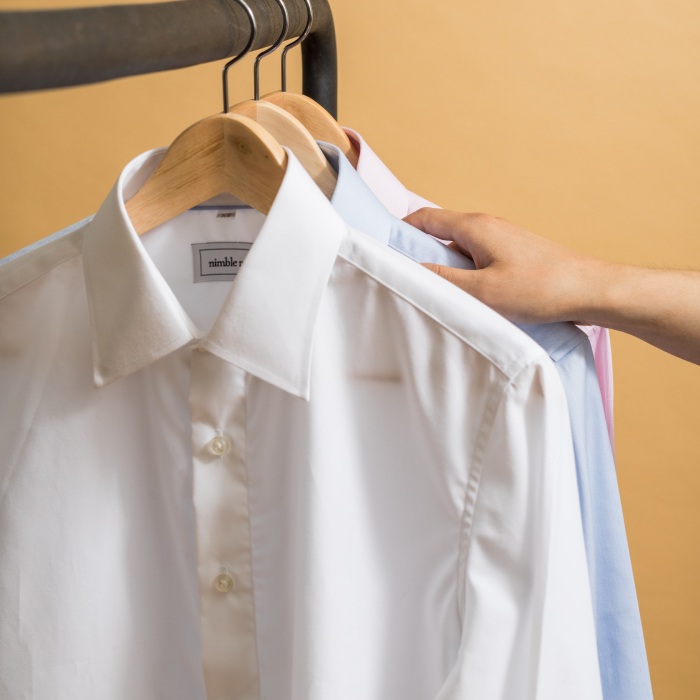 My Suite Laundry
Laundry Service (including ironing) at our guests disposal – check the pricing list at your suite or contact reception.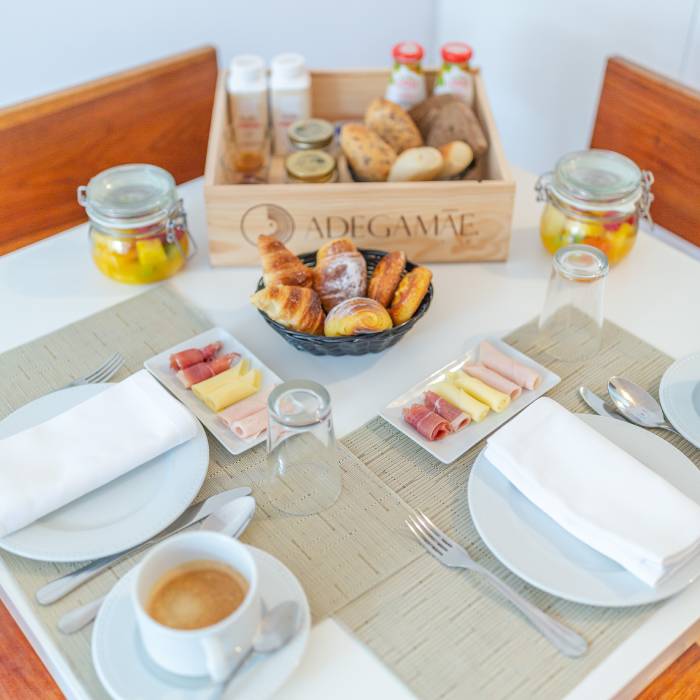 My Suite Home Breakfast
Homemade breakfast – Fresh bread, croissant, butter, jam, orange juice, milk, Yogurt, coffee and tea; left at the your Suite from 8:30 am;
Breakfast daily price requested at booking time – 10€/day per person.
Breakfast daily requests must be made until 3pm on the day before – 10€/day per person.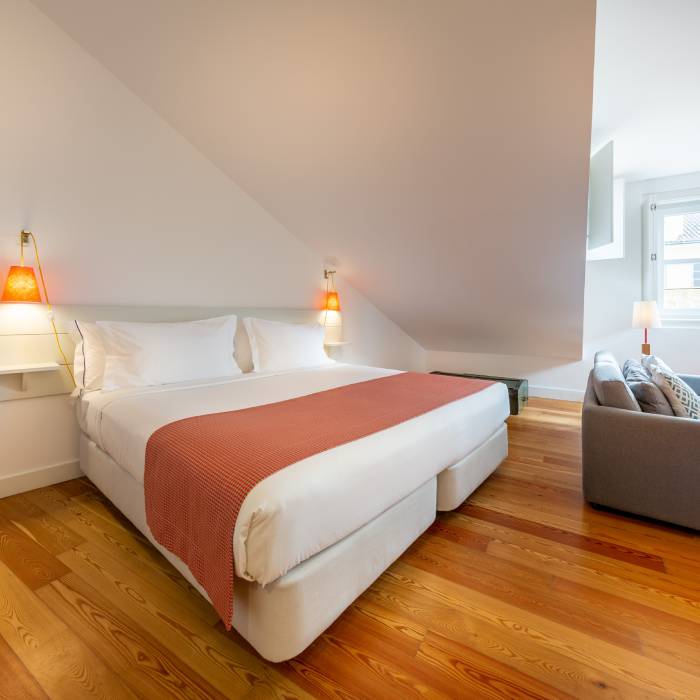 My Suite Extra Bed
Free baby cot until 2 years old. From 2 years an additional fee will be charged for the extra bed.